This feature allows you to search for Mastercard orders placed through ICD during the previous six-month period. You can display the search results on the page, or you can download the results to an Excel spreadsheet. Note that your account must be set up for access to this feature.
1. Access the Card Order Search page from the ICD menu bar (Manage > Cards > Card Maintenance).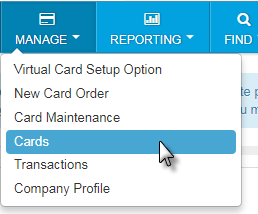 2. Select Card Order Search from the left-hand menu.
3. Select a different account code or customer ID, if necessary. Use the Search By field to sort your search results by order date or shipment date. Then, enter the start and end date. Click Submit when finished. Click Save as Excel to download the results as an Excel spreadsheet.
4. The Card Order Listing page displays, showing all existing card orders for the selected date range. Details on each order include the selected account and customer ID, the date the order was received, card number, cardholder's full name, order status, any exceptions, ship date and tracking number. Click a link in the tracking number column to track your order.
5. Your web browser opens with a web page displaying your card's tracking number. Click Track via Fedex (or Track via UPS, depending on your card carrier).
Note: If you want to track a different order from this page, enter the tracking number in the Track a package field, and then click Find Carrier.
6. The delivery services page, such as FedEx, opens with the current status of your order (Delivered, In Transit, etc.). This page will also display your order's travel history and shipment details.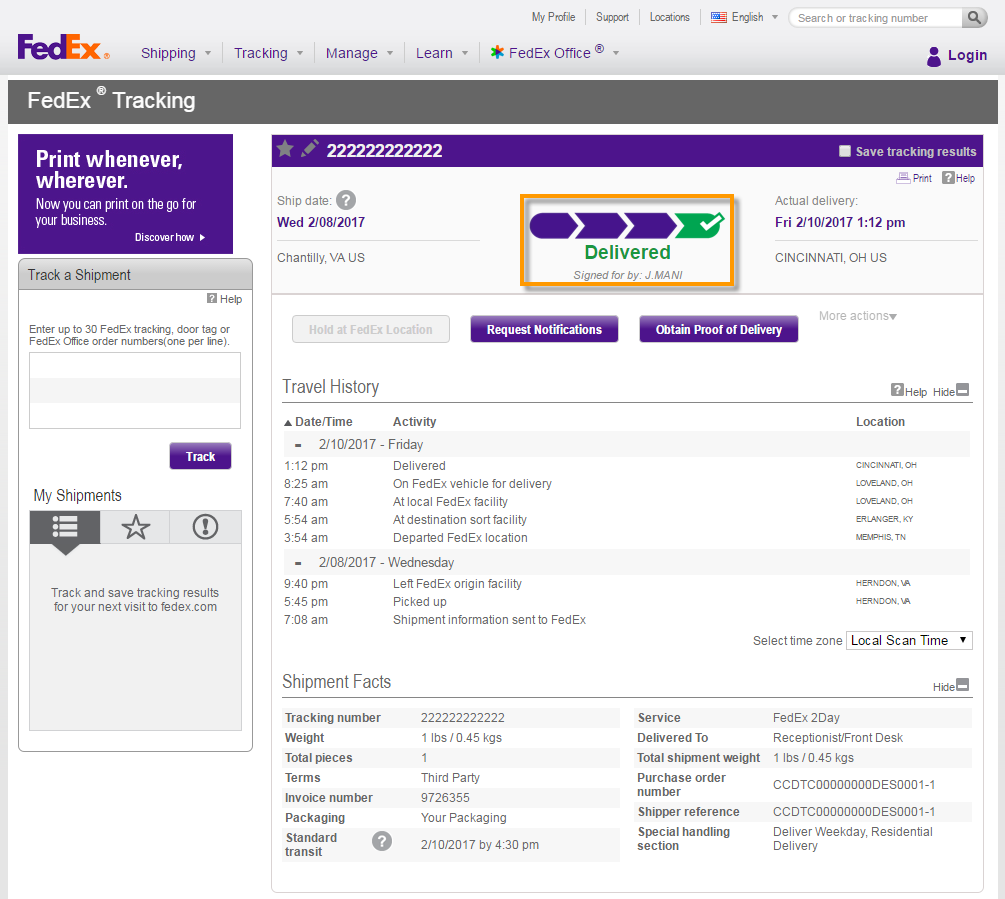 We are sorry that this page was not useful for you!
Let us improve this page!
Tell us how we can improve this page?