The Express Check Maintenance – Display Invoice Activity function enables users to view information about specific invoices.
1. From the main navigation bar, select Manage > Express Check > Display Invoice Detail.
2. The Display Invoice Detail page opens:
The default customer ID is displayed for your default account code.
Enter an invoice number and click Display.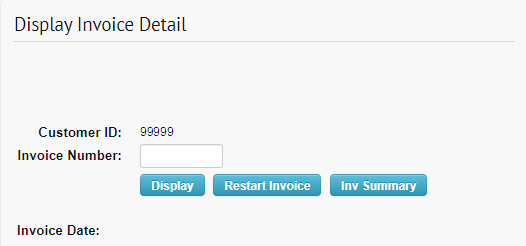 3. The page refreshes with specific details on the invoice. Click Inv Summary.
4. The Invoice Summary page contains all invoices for the customer ID and account code, which can be changed on this page.
Click a link in the Invoice Number column to open the Display Invoice Detail page for that specific invoice.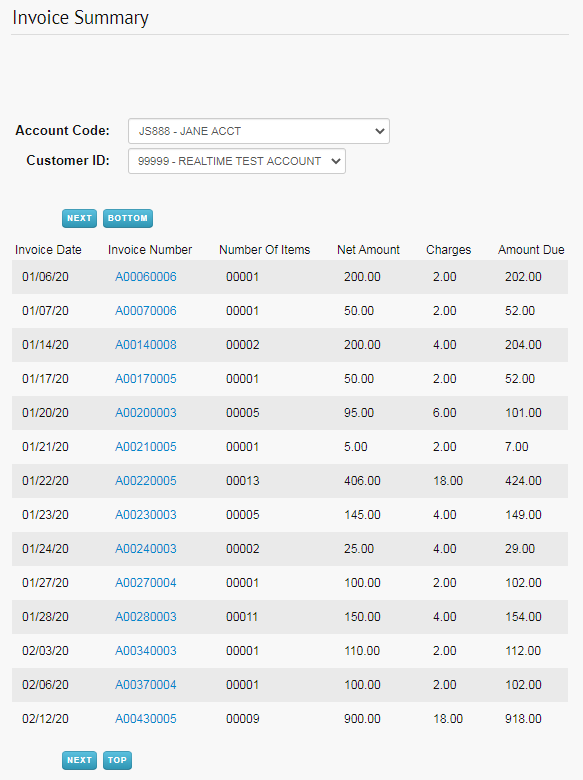 We are sorry that this page was not useful for you!
Let us improve this page!
Tell us how we can improve this page?