Overview
If your account is setup for Electronic Bill Pay (EBP), then your users will have access to the Pay On Account feature in iConnectData (ICD). Pay On Account allows you to remit payments on your Comdata account when you have invoices available and ready to be paid.
Please note that if your account has a payment method other than EBP, then you will not have access to this module.
To access, select Pay On Account from the ICD home page (Payment Center > Pay On Account).
Note: You cannot initiate payment on an invoice the date the invoice is generated.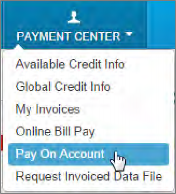 You will be directed to the Pay My Accounts page.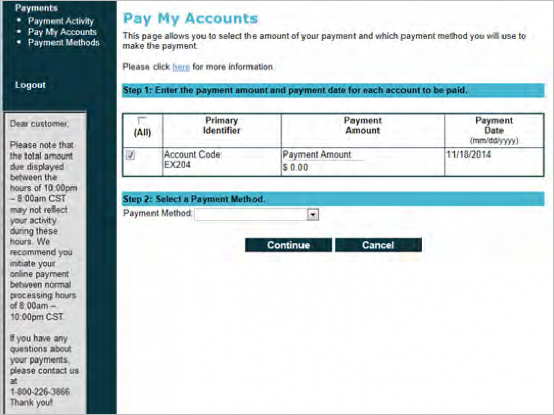 We are sorry that this page was not useful for you!
Let us improve this page!
Tell us how we can improve this page?