The Express Check Maintenance – Invoice Summary function enables users to review information for a specific invoice.
1. From the main navigation bar, select Manage > Express Check > Invoice Summary.
2. The Invoice Summary page displays with your default account code and customer ID selected and all associated invoices. Select a link in the Invoice Number column to view the Display Invoice Detail page for a specific invoice.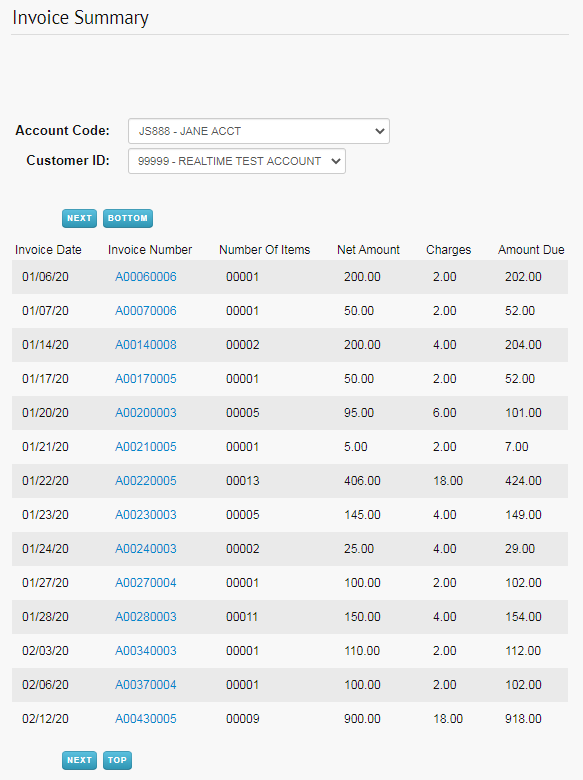 We are sorry that this page was not useful for you!
Let us improve this page!
Tell us how we can improve this page?