Your online account management website allows you to block a Virtual Comchek.
1. On the home page, select Manage > Cards.
2. The Manage Cards page opens, select Search Virtual Card option from the left menu.
3. The Search for a Virtual Card page opens. Click Search.
Note: If you have access to multiple account codes and customer IDs, ensure the correct options are selected.
4. The page refreshes and returns you to the Search for a Virtual Card page where the virtual card list displays. To edit a Virtual Comchek status, click the card number.
5. The Edit a Virtual Card page displays the card details. To block the Virtual Comchek, select Block from the Status drop-down, then click Continue.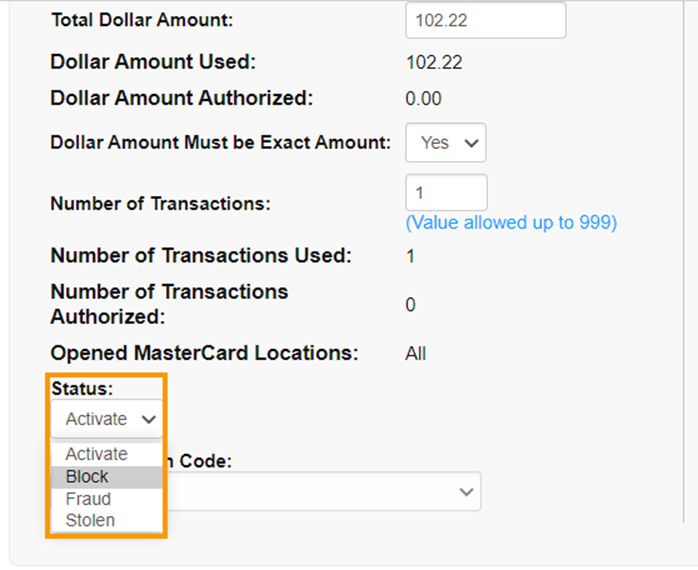 6. The page refreshes asking you to confirm your selections, once verified select Submit.  Once blocked, the message displays "Card successfully updated".
We are sorry that this page was not useful for you!
Let us improve this page!
Tell us how we can improve this page?